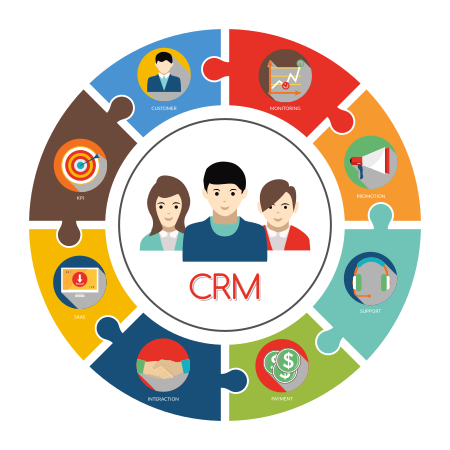 Customer Relationship Management
You have test(s) to market and sell, and Sapio provides a complete healthcare CRM to accelerate your sales by enabling ongoing engagement with your key customers and prospects. With best in class interface features you can easily manage your sales teams, products, marketing, quotas and forecasting.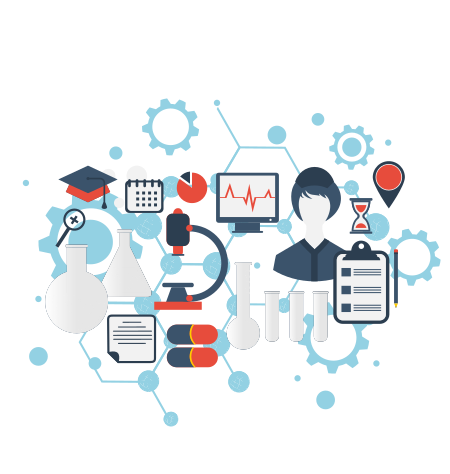 Lab Management
Tracking your clinical lab processes is not only mandated by regulations but is also critical to your lab operations. Sapio has the leading LIMS that is trusted by the largest labs in the world for their clinical lab operations. Sapio enables easy tracking of complete pipelines from initial sample through resulting data with simple configurations.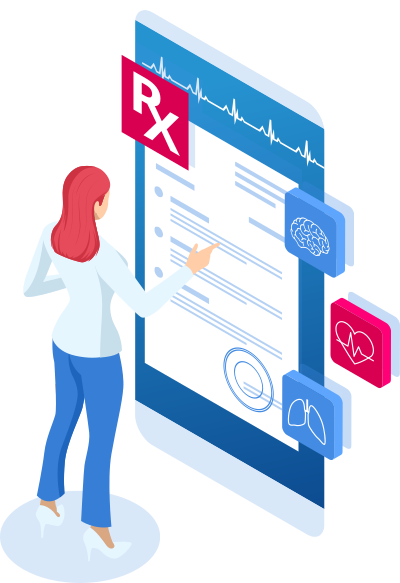 Client Services Management
Sapio does not stop at managing the sales process. Leveraging our extensive experience in the clinical space, Sapio completely manages your client services, including sample accessioning, deficiency resolution, patient reporting and more while making engaging with your firm easier with our physician portal.
Customer Relationship Management in Healthcare
The Seamless Lab: Access from any Internet Connected Device
Clinical Lab Organizations are realizing that the most CRM's are not focused on clinical labs and are costly to integrate with other system.
Sapio provides a CRM that offers leading capabilities such as campaign management, lead and opp management, multi-channel communications, and more, but is also focused on the clinical lab sales process. With support for recurring forecasts support more aligned with clinical lab sales instead of single opp "close and done" paradigm, Sapio more closely mirrors the actual sales process and fosters continued engagement with providers to ensure future business. All this is tracked can progress against quota for entire sales organization can be seen at a glance.
Collaborative Clinical Laboratory LIMS Software: Sapio Clinical LIMS
From Relationship Management Tracking to Order Processing to Lab Processing to Results Delivery
Sapio Sciences has extensive expertise in implementing compliant systems at leading clinical companies.
Sapio Clinical LIMS is a clinical laboratory LIMS designed to manage all the items listed above within a single solution, and it does this in contracted timeframes without sacrificing features or functions. Sapio delivers your complete operational solution for your business from sales engagement tracking to results delivery. Sapio is the only
LIMS vendor
offering a complete end to end solution for clinical labs. This means your lab can be up and running and processing orders quickly in a compliant setting.
Sapio achieves contracted implementation timeframes with complete tracking from provider request to results. Sapio can do this because its Sapio LIMS software foundational technology platform enables detailed processes to be configured rapidly while adhering to your specific requirements. Sapio is also able to make the process 100% paperless from test request through sample processing and results generation, which streamlines the workflow from beginning to end while accelerating results delivery. Sapio can also host as its solution is available as a SaaS LIMS software solution for clinical lab management.
Clinical Lab Client Services Mgmt.
All clinical labs offering tests to providers need an internal client services group to receive incoming orders, accession them and get them into the processing pipeline quickly. But it does not end there. Complete order transcription can be an involved process and require interactions with providers and patients to ensure all order details are captured properly so proper results can be delivered and billing can occur. Sapio Healthcare CRM enables fast and efficient guidance to client services personnel to resolve any issues.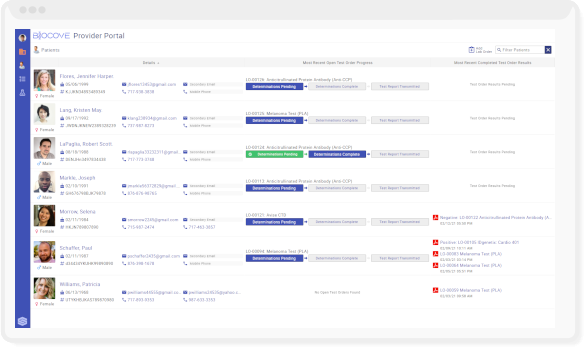 Physician Portal
Dealing with paper orders is the least efficient way to process lab requests. It can create a costly extra burden on the client services group in dealing with order deficiencies. Sapio offers a complete provider portal where physicians can order tests, see test menus, receive patient reports and more. Sapio also offers a self-registration process where the providers can register themselves saving resources in getting them onboarded while encouraging them to use the online ordering. This streamlines the order processing timelines and improves order quality which enables reduction in needed staffing for your client services group.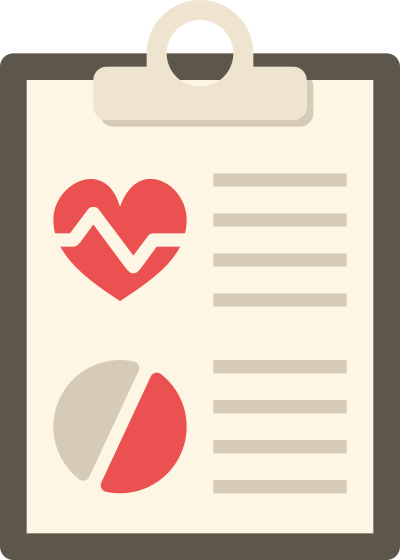 Patient Reporting
For any clinical lab provider, the primary product is the patient report. The reports ideally should not only provide the essential data of the test but present it in an easily consumable and visually appealing manner. Sapio offers its own built in reporting module that enables the configuration of professional and easily understood patient reports, including dynamic elements that can be inserted in real time through programmatic logic to present the most visually rich and informative results.
Sapio Seamless: The Digital Lab Realized
Sapio Clinical LIMS software is built on the industry best informatics platform with integrated LIMS software, Electronic Lab Notebook, medical CRM and Scientific Data Management. Key clinical lab metrics are automatically calculated like turnaround times, queue times, process times and more. But we don't stop there, all captured data is cross system, targeted searchable and can be visualized and even analyzed with our integrated data warehouse and analytics engine. Sapio Seamless is thereby an system that learns and helps you gain more insights into your business from sales to order and lab processing so you can adjust quickly and intelligently.
Lab Management System
Lab operations are core to a clinical lab business.
Sapio's LIMS System has been a leading clinical lab management solution for over a decade and is used at large, high throughput clinical labs to track all lab processing details. From sample input through step-by-step tracking of essential processing details, Sapio enables you to get up and running quickly while maintaining your compliance requirements.
Sapio's configurable workflows, configurable pipelines, advanced plating, robotic integrations, and work queue dashboards make it a comprehensive solution for your lab. When used in concert with the clinical order management system, the flow from order receipt and accessioning to the LIMS with assigned work is seamless and efficient ensuring the fastest turnaround times possible.
Clinical Lab as an Information Business
Modern clinical labs are realizing that not only are lab operations key to their business,
but that information systems may even be more important as they are enablers of improved provider relationships, better patient experiences, faster turnaround times and higher quality deliverables. Furthermore, capturing all the sales, order and lab data into Sapio enables you to quickly get insights into not only your operations, but also into your patient data to assess clinical testing efficacy and other key organizational metrics enabling agility to improve your offerings.
Sapio LIMS System — A Complete Clinical Laboratory Operational Solution
Why use Clinical LIMS Software Management for Labs? Clinical labs have a diverse set of needs that span well beyond what is traditionally thought of as lab management. All or some of the following are often required of a clinical LIMS solution:
A CRM for tracking the sales processing from engagement with providers to forecasting and revenue tracking
An ordering system for physicians to enter test requests, or a method to interface with existing physician systems to receive orders
Sample Collection Kit Management
Sample Management/Accessioning
Instrument Integrations for Lab Automation
Patient Report Generation and Delivery
The extent of this list of requirements for clinical lab management software is daunting for a new clinical lab to consider as a thorough implementation of these features would typically require multiple software solutions and would be costly in time and money. New labs also may need to get CLIA certification and require FDA Part 11 compliance.