Laboratory Management for Stability Studies
Exemplar Stability LIMS is a system built to define and track Stability Studies details from inception to completion for a variety of industries. This includes creation of the manufacturing details, sample batch/lot tracking, scheduled pulls, and much more.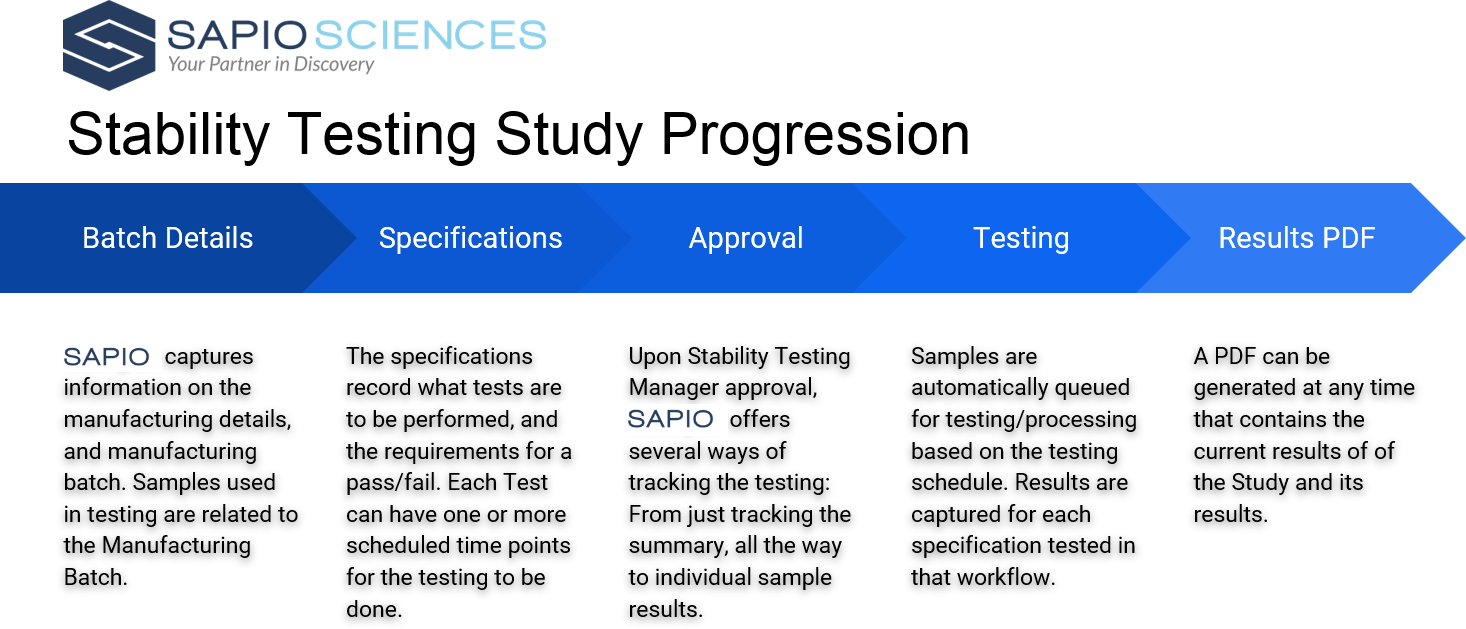 Exemplar can generate a comprehensive and easy to read summary PDF report of the study for review at any time.
The definition of the study specifications and pull dates is straightforward and easily done in a single view.

Exemplar's Scheduling system then makes it easy to visualize upcoming calendar events and even to execute the processes directly from the calendar.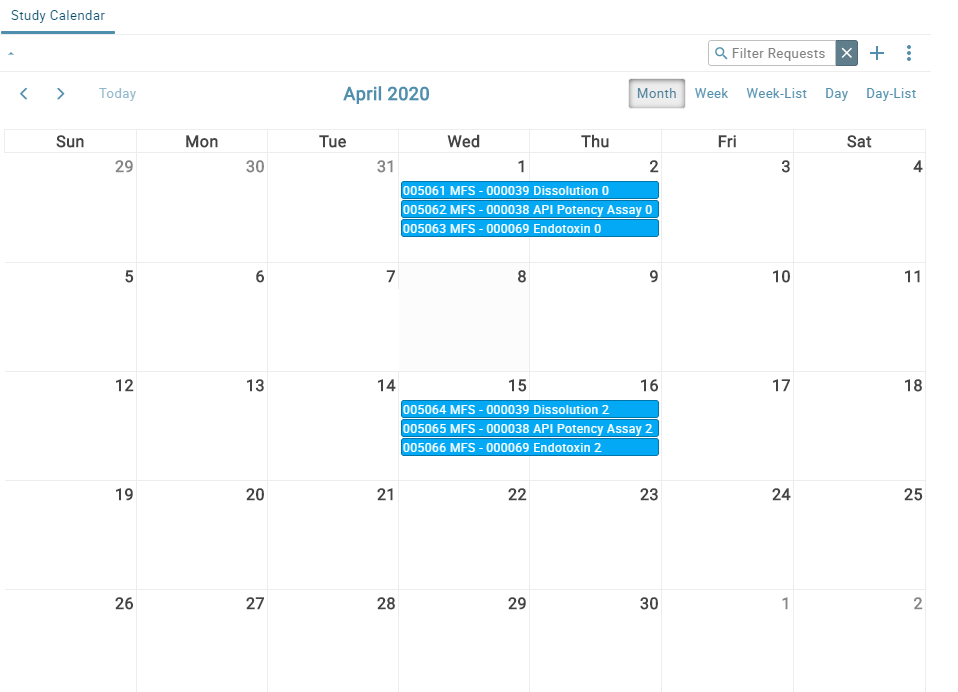 The Stability study functionality is built on the Exemplar Platform which supports any R&D workflows, clinical workflows as well as electronic lab notebook functionality. Exemplar's best in class searching and integrated charting also means you can easily perform targeted searches across your enterprise and export the resulting data that has been collected over time to spot trends.
Furthermore, Exemplar's configurable workflow engine can be used for more complex batch assessments where more complicated procedures are involved in fulfilling a Study Specification of the Sample Batches.
Schedule a Demonstration of Exemplar Stability LIMS
We are happy to setup a time to demonstrate Exemplar.
We respect your privacy and do not tolerate spam and will never sell, rent, lease or give away your information (name, address, email, etc.) to any third party. Nor will we send you unsolicited email.